So, you have started to lose your teeth. You could sit back and ignore what's going on in your mouth, but at Bromley Dental Practice, we believe that the sooner you get on with replacing your teeth, the better.
This is because your other teeth can be destabilised by the gaps and can even tip into them and fall out.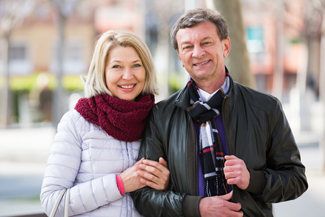 So, why not come into us for a consultation about what method to use to replace your teeth? The latest generation of replacement teeth are on posts that are inserted into the jawbone. These are called dental implants. In Bromley, as in many other places, they have become most people's first choice for replacement teeth.
Why choose dental implants in Bromley
Dental implants are the only method of replacing lost teeth that give you back your full chewing power without damaging your remaining teeth. They are also the only method that encourages a strong healthy jawbone, ensuring you retain your facial structure as you age.
This may not sound important, but it really is. When you lose teeth, the bone around the now empty socket starts to deteriorate, dissolving itself because it no longer receives impact signals that tell it that it is still in use.
Dental implants replace the tooth roots that deliver these impact signals, and so your jawbone continues to renew itself.
The implants integrate with your jawbone, which grows new tissue all over them. They are held so firmly in place that you can eat whatever you like with them, even steaks and crunchy apples.
Getting dental implants in Bromley
Your dental implants are put in during a minor surgical procedure that is carried out under local anaesthetic. Some people find this quite daunting, so we offer either oral or intravenous sedation to help them relax while we put the implants in.
After a period of healing lasting 2-6 months, your implants will be fully integrated with your jawbone.
Why not give us a call and book yourself in for a consultation? We can take a good look at your jawbone and see if you can have implants fitted.