At Bromley Dental Practice, we're pushing the boundaries of modern dentistry, revolutionising the way we approach tooth loss with the use of dental implants in Bromley. The advancements in dental implant technology have allowed us to provide our patients with a long-lasting and natural-looking solution for missing teeth. Dental implants, a cornerstone of cosmetic dentistry, have become an increasingly popular treatment at our clinic. The implants we offer are not just a replacement for missing teeth. They are carefully designed to mimic the look, feel, and function of natural teeth. As one of the leading providers of dental implants in Bromley, we take immense pride in our ability to transform smiles using the latest in dental technology.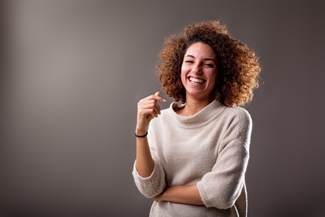 The Evolution of Dental Implants in Bromley
The evolution of dental implants in Bromley has been extraordinary, culminating in the advanced procedures we offer today at Bromley Dental Practice. In our quest to ensure patients receive the best care possible, we have continually embraced the latest advancements in dental implant technology. These developments have enhanced precision, improved aesthetics, and increased the durability of implants, creating a more comfortable and natural-feeling solution for tooth loss. Our commitment to staying at the cutting edge of dental implant techniques ensures our patients receive top-tier care and the most effective solutions to their dental issues.
The Transformational Power of Modern Dental Implants
The transformational power of modern dental implants should not be understated. Not only do they provide a solution for missing teeth, but they also restore confidence, functionality, and aesthetics. At Bromley Dental Practice, we've seen first-hand how dental implants can dramatically enhance our patients' quality of life. They allow our patients to eat, speak, and smile with newfound confidence, knowing their implants are just as strong, if not stronger, than their natural teeth. As the preferred choice for dental implants in Bromley, we continually strive to provide life-altering dental solutions that stand the test of time.
Understanding the Technology behind Dental Implants in Bromley
At Bromley Dental Practice, our forward-thinking approach is all about understanding and implementing the latest technology. Dental implants are created from biocompatible materials like titanium, which fuse with the jawbone through a process known as osseointegration. This ensures a secure foundation for the artificial tooth. Each implant is customised to match the colour, size, and shape of the patient's natural teeth, providing a subtle, indistinguishable replacement. We utilise 3D imaging technology for precise placement of the implants, ensuring optimal results and patient comfort. Our commitment to advanced dental implant technology makes us an esteemed provider of dental implants in Bromley.
Why Choose Bromley Dental Practice for Your Dental Implants?
Choosing Bromley Dental Practice for your dental implants means entrusting your oral health to experienced professionals dedicated to excellent patient care. We leverage cutting-edge dental implant technology to deliver outcomes that blend seamlessly with your natural teeth. Our team is committed to ensuring that your dental implants not only meet but exceed your expectations. We offer personalised care, taking the time to understand your dental needs and goals to provide a tailored treatment plan. Our patient-centric approach, coupled with our technical expertise, makes us a preferred choice for dental implants in Bromley.