If you have one or multiple gaps in the teeth, surely the idea of smiling with a mouthful of teeth again fills you with excitement? However, if you are considering dental implants in Bromley, the prospect can be as daunting as it is exciting. The idea of someone poking around your mouth with tools is enough to make anyone feel a bit on edge, so it's no wonder if the prospect of having dental implants fitted is a bit scary.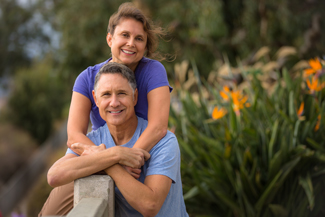 Here at Bromley Dental Practice, we are here to make your whole experience of going for dental implants in Bromley as efficient and comfortable as possible. That begins with giving you the information you need so you know what dental implants are all about.
The first stage
The first stage of going for dental implants is coming for a check-up with us here at Bromley Dental Practice, to ensure that you are suitable for treatment. If you are in good general health, the chances are you will be. However, we need to take x-rays of your mouth to check that there is enough bone in the jaw to support the new implant.
The treatment
The implant itself is a small titanium screw that is drilled into the jawbone. This is left to heal, allowing the bone and blood vessels to mesh with the implant so it becomes part of the jaw and provides a long-term replicant of the root of the tooth. Crowns, bridges and dentures can then be fixed onto them.
During treatment, you will be given a local anaesthetic to help numb the pain. Any pain after treatment can usually be calmed with over-the-counter medication such as paracetamol.
Looking after your new teeth
It is a good idea to avoid hot food immediately after the surgery, as it may take a while for the local anaesthetic to wear off. It might be a good idea to stick to liquid foods for roughly a week after treatment, as the implant is still fresh and needs to heal properly. Most people stick to soft foods while the implant is integrating over the next few weeks.