As a modern dental clinic, we at Bromley Dental Practice focus on providing patients with a modern approach to high-quality dental care. One of the more impressive dental cosmetic treatments in our bouquet of dental solutions is Dental Implants in Bromley.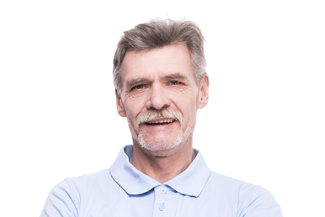 In our humble opinion, Dental Implants in Bromley has been a trailblazer in transforming the aesthetics and function of patients' teeth. Simply put, the treatment uses artificial tooth roots that act as an anchor, holding the implant firmly in the jawbone. This reliable and versatile dental treatment option can be used to stunning effect to improve the appearance of teeth and works just as well to offer patients who have lost their natural teeth, a more stable and long-term solution to conventional missing teeth replacement options.
For patients wanting to fill in a missing tooth or multiple teeth but are put off by the traditional dental devices, here's why we think you should get excited about Dental Implants in Bromley.
What to know about artificial tooth replacements
Unique construction
Taking a look at the way in which dental implants are structured, it is easy to see why this system has set the world of dentistry ablaze. There are two main components to artificial teeth implants that contribute to its success in delivering pleasing aesthetic results and function – an embedded metal screw-like root and the dental crown. These two components complement each other and give rise to a number of plus points that include: comfort, improved oral hygiene maintenance and confident bite function.
Qualifying criteria
One of the most frequent questions we hear from our patients at our dental practice is whether they are suitable for implant dentistry. Patient suitability is an important criteria, without it, the treatment is not guaranteed to be a success.
To determine suitability, we require patients to schedule a consultation appointment where our well-experienced implant dentists will thoroughly examine the patients' mouths (x-rays may be needed) as well as oral and general health.
This step is critical for ensuring teeth, gums and jawbone are in optimal condition, and there is a greater chance of the implants being lost down the line. Patients may find that they will require additional dental care such as resolving gum issues or a bone graft to strengthen bone quality before being able to receive implantation.
Procedure
Provided that they don't need extra treatment to resolve underlying conditions, patients will find that receiving artificial teeth implants, simple and straightforward. A surgical procedure is needed to implant the metal root into the jawbone. The patient will then have to wait for the healing period which will allow the metal root to fuse into the jawbone and become a natural part of the mouth. It is only once this has taken place and all looks well that our implant dentist will then place a dental crown on top.
For further information on the length of treatment and the implantation process, it is best to contact us at Bromley Dental Practice for a consultation. Each patient's case is different and we will need to conduct an oral examination first to provide you with more precise information.