Invisalign in Bromley is a state of the art orthodontic treatment that has many people secretly undergoing treatment before your eyes without you even knowing it and you too can enjoy the many benefits that this discrete treatment has to offer. But what comes after orthodontics? What happens when your teeth are straight? Is it enough or is there an extra mile you can go to get that perfect smile? At Bromley Dental Practice we understand that some people may have worn down and chipped teeth as well as teeth that may need to be straightened. Some people may have yellowed or stained teeth that are keeping them from enjoying the full potential of their new straight smile which is why we offer cosmetic treatment post orthodontics in order to help you gain the full advantage of a perfect smile.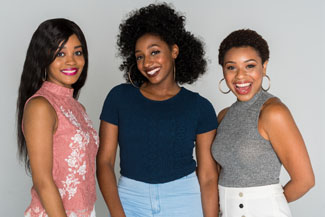 About Invisalign
This is an orthodontic treatment that uses removable clear aligners to straighten your teeth by applying slight pressure that pushes them into place. The treatment itself is just about invisible and can be controlled from the comfort of your own home. Changing these aligners weekly does not need to be overseen by a dentist and because they are removable you can enjoy all the foods you always have and ensure that your teeth are properly cleaned each day; clear aligners do not affect your lifestyle.
Post orthodontic treatments
Correcting crooked teeth with Invisalign in Bromley is a great start to getting that perfect smile, but a perfect smile is more than just straight teeth. People often want them to be bright and white as well and to have any imperfections covered up.
Whitening treatments – A whitening treatment is a perfect way to finish off the orthodontic treatment. Once your aligners have done their work and before you get anything else done to your teeth we advise that you whiten them. Not only to finish off that lovely Hollywood smile but also to set the standard of the colour of any composite bonding or veneers you may need.
Composite bonding – this helps correct the shape of the tooth should you have small chips or uneven wear. Through composite bonding we are able to reconstruct your teeth to fix minor imperfections without the need for veneers. A composite bonding material will be matched to the shade of your teeth and is later hardened with a special light to make it strong and long lasting.
Veneers – Veneers are porcelain coverings that can hide a multitude of issues with your teeth from large chips to unsightly stains. Veneers can be custom created to cover a tooth or multiple teeth that need to be hidden for whatever reason. Once you have finished a treatment of Invisalign in Bromley we can hide any other imperfections with this treatment. White fillings – If you have any old amalgam fillings in your teeth, chances are they are pretty visible, especially when you laugh. We can remove those old metal fillings and replace them with tooth coloured ones to improve the look of your teeth.