Every day, in every mouth, an unsung hero carries out its work diligently. Saliva, a simple bodily fluid, is often overlooked despite its crucial role in our oral health. It bathes our teeth and gums, fights off bacteria, aids digestion, and even helps in speaking and tasting. Without it, our mouths would become dry and uncomfortable, paving the way for various dental issues. However, we're not just here to sing the praises of saliva. We're here to delve into the integral relationship between this important fluid and a revolutionary dental innovation, Invisalign in Bromley.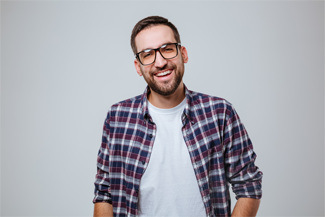 The beauty of Invisalign: revolutionising orthodontic treatments
Invisalign in Bromley, an orthodontic treatment that uses clear, virtually invisible aligners to straighten teeth, has taken the dental world by storm. Unlike traditional braces, clear aligners are not only discreet but also removable, enabling you to maintain your oral hygiene regime without a hitch. This is where our hero, saliva, comes into play.
Saliva is the natural cleaning agent of our mouths, washing away food debris and preventing plaque build-up. This is particularly vital when you're wearing an orthodontic appliance. You see, the aligners fit snugly over your teeth, creating a conducive environment for bacteria to thrive if oral hygiene is neglected. This is where the power of saliva steps in, aiding in maintaining a clean environment under the aligners.
A symbiotic relationship: saliva and clear aligners
Just as Invisalign in Bromley plays a pivotal role in creating beautiful smiles, saliva helps ensure the success of the treatment. It keeps your mouth hydrated and healthy, aiding in the prevention of cavities and gum disease that could potentially hinder your clear aligner journey. Therefore, maintaining a well-hydrated oral environment is critical, not only for overall oral health but also for the success of your clear aligner treatment.
With clear aligners, it's easier to promote good oral hygiene, too. Unlike traditional braces, you can remove your clear aligners to brush and floss, allowing saliva to do its job more effectively. This way, you can have the best of both worlds – straight, well-aligned teeth and a clean, healthy mouth.
Creating healthy smiles: our commitment to your oral health
At Bromley Dental Practice, we believe that everyone deserves a healthy, beautiful smile. We've witnessed first-hand the transformational power of clear aligners, not just in terms of aesthetics but also in how it can improve oral health and confidence. We also understand the significance of saliva in this process, and we're committed to educating our patients on its importance.
Our team is trained and experienced in providing treatments, and we're here to guide you every step of the way. We're committed to not only transforming your smile, but also ensuring that your oral health is at its best throughout your treatment journey.
In conclusion, saliva and clear aligners are a perfect match. Saliva, the unsung hero of our mouths, works tirelessly to maintain our oral health. Meanwhile, clear aligners, with their innovative design, facilitate effective oral hygiene practices and leverage the natural power of saliva to create a healthier mouth. Together, they play a key role in our journey towards creating healthy and beautiful smiles.