Over time, dentistry has transformed from simply addressing dental ailments to enhancing comfort and ensuring longevity. Dentures have played an intrinsic role in this evolution. Traditional dentures, while effective, have had their share of challenges. Some wearers often express their struggles with slipping or uncomfortable fit. Today, as the field takes another step towards perfection, we, at Bromley Dental Practice, introduce the concept of stabilised dentures with dental implants in Bromley.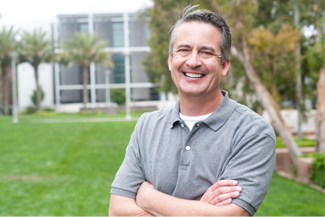 Why dentures move and the problems it causes
Dentures were designed to fit over the gums, replacing missing teeth and offering both functional and aesthetic benefits. However, the absence of natural teeth and the progressive shrinkage of the jawbone over time can cause the fit of the denture to alter. This can lead to slipping, particularly when eating or speaking. Such movement isn't just bothersome; it can result in gum soreness, decreased chewing efficiency, and even reduced self-confidence in social situations.
The innovation behind stabilised dentures
Stabilised dentures represent a merge of the classic denture design with modern dental technology. Using dental implants in Bromley, these dentures are anchored firmly to the jawbone. This mechanism mimics the root structure of natural teeth, offering unprecedented stability. The implants essentially act as an anchor, ensuring the denture stays in place regardless of the activity. Thus, concerns related to movement are significantly minimised, if not completely eradicated.
The benefits that come with stability
The increased stability brought about by these innovative dentures has several undeniable advantages. Primarily, it ensures the user can indulge in a wide variety of foods without the fear of the denture moving or food particles getting trapped beneath. Additionally, speech, which can sometimes be hampered with traditional dentures, becomes more natural. The comfort level is enhanced exponentially, leading to increased wear time and decreased soreness.
The psychological benefits are just as profound. With stabilised dentures, wearers often report a boost in confidence, as they no longer have to worry about potential embarrassments like slipping dentures during conversations or meals. With the peace of mind they offer, these dentures enrich the overall quality of life for their users.
Embracing the future of dentistry
We believe in being at the forefront of dental advancements. We understand the importance of comfort and functionality for our patients, and thus, have incorporated the technology of stabilised dentures. Our team ensures that the transition from traditional to stabilised dentures with dental implants in Bromley is smooth, addressing all concerns and customising solutions for each individual.
When you opt for stabilised dentures at our clinic, you are not merely receiving a dental solution; you are embracing a lifestyle change. A change that promises more freedom, enhanced comfort, and the kind of confidence that only comes from knowing you're sporting the best in dental technology.
Making the switch: is it right for you?
Every dental solution, no matter how advanced, is not universally ideal. Personal dental health, the condition of the jawbone, and other factors play into the decision. We invite you to consult with our experienced dental professionals with an in-depth analysis and understanding of your needs.