Are you fed up with having misaligned teeth, but don't want the hassle of a regular brace?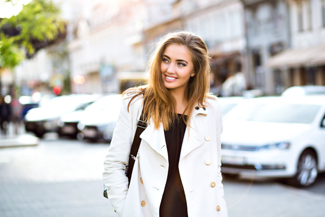 While clear and invisible aligners now rule the adult orthodontic market and there are plenty of articles available to help new users adapt to wearing them. After all, any new appliance will require some getting used to. In order to ensure that you stick with the prescribed regime and to get the best results, we can offer some advice.
At Bromley Dental, we are proud to be able to offer our patients Invisalign in Bromley. A remarkable aligner that can straighten your teeth with discretion, it is the orthodontic appliance of choice for many teenagers and adults alike, but that doesn't mean you won't need to adapt to it!
What are some of our tips for getting the most out of Invisalign in Bromley? Read on to find out!
Dental wax
Firstly, when you first begin wearing Invisalign in Bromley, the durable plastic is going to feel sharp in your mouth, especially against your inner cheeks and tongue.
While this will subside eventually, it may be worth asking our team for some dental wax to place on the sharp spots. Dental wax acts as a cushion and will protect your softer areas against the rubbing of the hard metal.
Travel toothbrush
As mentioned, invisible aligners are removable and we advise that you take them out when you eat. But, in order to prevent food debris and bacteria from being pressed against your teeth (which can lead to decay and gum disease), we recommend purchasing a travel toothbrush, to give your teeth a quick scrub before putting the aligners back into your mouth.
Carry cases
All removable aligners come with carry cases and we advise you to use them.
The cases will prevent the aligners from becoming damaged, stained or even lost, so when they aren't in your mouth, make sure they are in your case.
Timing
Aligners should be worn for 22 hours a day, so keep an eye on the time when you take them out to see the most benefit. This will involve living by the clock and, although most people have smartphones, it is worth setting timers or alarms to ensure the aligners get the required time in your mouth. Failure to adhere to the time limits set down by our team may result in your orthodontic realignment taking longer, or even a relapsing of the teeth to their former positions.
Pain relief
Many users of invisible braces are surprised by how tight they feel when they are put in. As we know, this tightness is required for them to be effective but it can be uncomfortable during those first few days when you wear each new aligner.
To ensure you are able to manage the pressure, invest in some over the counter pain relief, such as ibuprofen. Of course, if you are concerned about the level of discomfort you are experiencing, talk to our team promptly.