Shhh! Don't tell everyone, but here at Bromley Dental Practice, we want you to know that the smiles you see in a magazine aren't always the smiles that people are born with. Cosmetic dentistry has helped patients to achieve beautiful smiles, and we are proud to be providers of one of the key treatments for aligning smiles in a discreet, convenient and effective way. Invisalign in Bromley is a treatment that offers a comfortable and time-effective way of getting your teeth in line without other people knowing how you are doing it. It is a non-invasive treatment that involves iTero technology and our years of experience!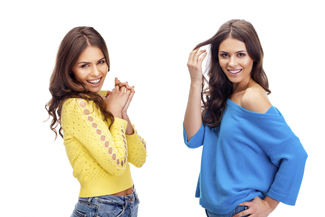 What is Invisalign?
Invisalign is a system that uses clear plastic aligners that can be worn over the teeth (think of a rugby gum shield but far more streamlined!) These transparent aligners show your teeth through them; other people shouldn't realise that you have anything in your mouth at all. As you wear the aligners, they apply pressure to your teeth to gradually move them into the position that is required to give you a superb smile – get the cameras ready! Cheeeeeeeese!
How are the aligners made?
The aligners are fitted bespoke to your mouth. Here at Bromley Dental Practice, we use iTero technology to take a digital scan of your mouth. From this scan, we get the measurements that are required to have your aligners manufactured in the Invisalign laboratories. We will then provide you with 6 weeks' worth of aligners, and you must change between these every week; each aligner will use a varying degree of pressure to gently move your teeth. You should then come in to see us for a checkup and to receive the next batch of aligners.
Invisalign in Bromley has yet another trick up its sleeve! When we have taken the scan of your mouth, we can generate a 3D animation of how your teeth will appear once the treatment has been completed before you even get started! It can be a really motivating factor in your Invisalign journey.
Any other benefits to Invisalign?
Although every patient's needs will be different, Invisalign can be used to treat mild to moderate alignment issues such as crossbites, underbites, overbites or crowded or gapped teeth. The treatment times are typically between 6 to 18 months, so you could have a beautiful smile within a short amount of time.
Another advantage of choosing Invisalign is the fact that the aligners are removable for up to 2 hours a day, which means that you can eat and drink as normal without having to clean your aligners afterwards. You will also be able to maintain your normal oral hygiene routine by brushing and flossing regularly, and you won't have any obstacles in your mouth to try and clean around.
Come and visit us
To find out more about whether or not Invisalign in Bromley is the right treatment for you, simply book an initial consultation with our professional and experienced dentists. We will be able to examine your mouth to determine what your treatment options are and discuss these with you, and you can ask us anything you like! We'll even tell you our favourite film if you're interested! If Invisalign is the treatment for you, nobody should realise you are being treated unless you decide to tell them, so shhh! Let the magic happen and keep the mystery alive!