At Bromley Dental Practice, there is some cloak and dagger stuff going on. We don't expect Sherlock Holmes and Dr Watson to crack the case, and this isn't magic that only members of the Magic Circle can know about – we're happy to let you in on the secret. If you have misaligned teeth, Invisalign in Bromley is a discreet and convenient treatment for improving the appearance of your smile. The treatment is so discreet that nobody should realise that you have anything in your mouth at all! You can even remove the plastic aligners for up to 2 hours a day so that you won't have anything in your mouth when you are doing things like eating and drinking, allowing you to maintain your regular diet and brush and floss as normal. Invisalign in Bromley is offered to patients with their adult teeth, and there is a special range for teenagers as well.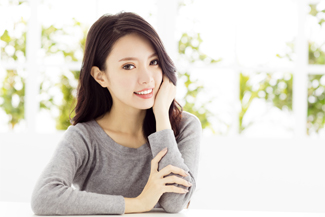 How does Invisalign work?
When considering treatments, it helps to consider your lifestyle and individual needs to decide if a treatment is right for you. Invisalign in Bromley works by supplying you with batches of aligners that need to be changed every week, and every 6 weeks you will need to see us for a checkup and receive your next 6 weeks' worth of aligners. As you wear your aligners, each set will apply an amount of pressure on your teeth to gradually move them into the desired position. Treatment can take, on average, 6 to 18 months.
The aligners are made to measure your mouth bespoke thanks to the iTero technology that we use to scan your mouth. With the scan, we get the measurements needed to make your aligners, and we can also generate a 3D animation of how your teeth will look once treatment has been completed. This means that the aligners should be comfortable to wear, and you will have an excellent idea of how your teeth will look once treatment is completed right from the offset.
What are the other advantages of choosing Invisalign?
Invisalign is discreet and arguably more appealing to patients as fixed metal braces can be considered more embarrassing by some wearers. Of course, Invisalign is only suitable for mild to moderate alignment issues, and if you have a more complicated alignment situation, fixed braces may still be the way forward for you. Having said this, we have other treatment options that can be explored with you if necessary.
With Invisalign, the plastic is durable and hardwearing, and you don't have to wear them while you eat, meaning that there's no mess to clean up!
Come and see us
To find out more about how we can help and whether or not Invisalign is a treatment that could be right for you, book in for an initial consultation. We look forward to discussing your concerns and aims with you, examining your mouth thoroughly and being able to present you with a range of treatment options. If Invisalign is a treatment you wish to go with, remember to keep it a secret, and no one will know that you are having your teeth realigned. It's a secret worth keeping, but you can always let the cat out of the bag if you want to give Sherlock the day off!