If you want to straighten your teeth without drawing further attention to your mouth and with as few visits to the dentist as possible then you need to speak to us at Bromley Dental Practice and find out about Invisalign in Bromley. First introduced here in the UK only two decades ago, Invisalign in Bromley has quickly become one of the most popular choices for teeth straightening. Invisalign has helped correct millions of smiles across the world in this short period of time and this number continues to grow on a daily basis. If you have crooked or wonky teeth then you need to speak to us at our dental practice to find out more today.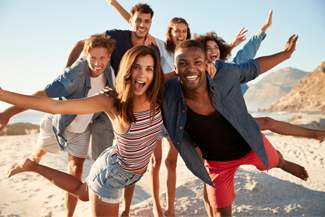 Initially when Invisalign in Bromley was first introduced it was designed to target mild misalignment issues of the teeth such as protruding front teeth, slightly crooked or wonky teeth. With continuous research and development being carried out to maximise the effect of Invisalign, it is now able to correct more complicated orthodontic issues. This includes overlapping teeth, gaps in the teeth and bite disorders such as crossbite, overbite and underbite. By addressing these problems Invisalign not only helps improve the appearance of your smile, but it also helps promote better dental health.
What is Invisalign?
Invisalign is a modern teeth-straightening procedure which uses a series of clear thermoplastic aligners which work together to change the position of your teeth to form a neatly aligned smile. The clear aligners provide a highly discreet alternative to traditional orthodontic braces. The aligners are found to be significantly more appealing for adults who are reluctant to undergo treatment with traditional orthodontic braces. This is because they can be taken out of your mouth and replaced as necessary, whilst traditional orthodontics are carried out using fixed braces which are glued to the surfaces of your teeth and remain in your mouth for the duration of the treatment. The discretion of the aligners and the convenience of the treatment procedure have led to the growing popularity of Invisalign amongst the adult population across the world. More people than ever before are correcting the aesthetic aspects of their teeth, including teeth straightening, so speak to us at our dental surgery today to find out how you can do the same.
Our dentists are highly trained in the Invisalign system to help you achieve a successful outcome. You will undergo a smile assessment to begin with to find out the factors that are affecting the appearance of your smile. You will also need to undergo an examination of your teeth and gums to make sure that they are healthy and that Invisalign is suitable for you. Once you are ready you will need to have a three-dimensional scan of your teeth which is sent to Align technology, the manufacturers of Invisalign, who will create a series of aligners for you according to the scan results. These aligners are designed to place constant pressure on your teeth to push them into a neater formation. If you are interested, please contact us to find out more.