If you are thinking about improving the appearance of your teeth and smile, then speak to us at Bromley Dental Practice to find out about Invisalign. Many factors can affect the look of your teeth and smile, but thanks to the advances in cosmetic dentistry, there are now many different treatments available to address all types of aesthetic issues. Many people suffer from crooked teeth, and even after having braces early on in life, you may find that your teeth become misaligned as you get older. To help prevent this, you must use good retainers after any orthodontic treatment. However, if you have not done so and are looking to improve your teeth or this is your first attempt at fixing your smile, then Invisalign in Bromley could be a suitable solution for you.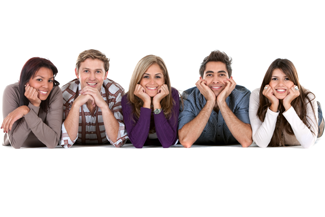 How does it work?
Firstly, you need to book an initial consultation with us at Bromley Dental Practice to find out more about Invisalign in Bromley and talk about your dental requirements and what you are looking for from our dentist. Not all issues can be fixed by Invisalign in Bromley, so you can learn about other treatment options that are available for you if this is the case.
If you have moderate dental misalignment problems, such as crooked or protruding teeth, then Invisalign in Bromley could be the right choice for you. Your dentist will need to take a set of photographs, x-rays and scans of your teeth and mouth to help set up the treatment plan for you. These will then be used to create a virtual simulation of your mouth with which your dentist can experiment to find out more about how your teeth will look following successful treatment with Invisalign. Once you and your dentist are happy with the expected results, these images will be sent to the manufacturers, Invisalign technology, who will create a series of tailored clear aligners that can help create a beautiful smile for you. This process normally takes around four weeks if your results are sent digitally. If you need to provide impressions of your teeth to the manufacturers, then the process can take up to 8 weeks.
You will be given a series of aligners that should be worn for approximately two weeks at a time, sometimes less or more, depending on how crooked your teeth may be. These have to be worn for at least 22 hours a day and removed before you eat or clean your teeth. The number of aligners that you need will also depend on how much straightening is necessary to achieve the smile that you are looking for.
The average treatment time with Invisalign ranges from six months to a year, and this varies between each patient. Here at Bromley Dental Practice, we recommend that you visit our dentist once every six weeks after you have started wearing your aligners to make sure that the process is coming along successfully. These regular visits can also help us to ensure that you are not experiencing any dental issues caused by the treatment. Speak to us at Bromley Dental Practice and find out more about Invisalign today.