Have you got misaligned teeth? Does looking in the mirror at your teeth make you want to grimace more than smile? Don't fancy having fixed metal braces because you don't want to be seen wearing them by anybody? If any of this applies to you, then it's likely you'd be interested to know about Invisalign in Bromley. You can realign your smile without the need for wires and brackets, and you don't have to be working on realigning your teeth all day, every day! Invisalign offers a discreet and convenient method of realigning your teeth that's comfortable and suitable for anyone with adult teeth and mild to moderate alignment issues. At Bromley Dental Practice, we have flexible opening hours to suit busy lives and our friendly team of experts are ready to welcome you and to get you smiling your best smile!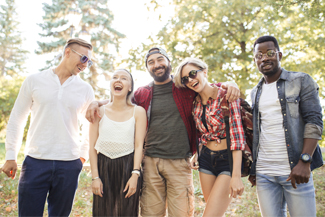 What Invisalign is
Invisalign is a system that comprises of clear plastic aligners that are worn like a gum shield over the teeth. They are very streamlined and are made to measure your mouth bespoke thanks to iTero technology, which is a 3D scan that is used to get the measurements of your mouth. The aligners are changed each week and they apply a small amount of pressure on the teeth when being worn to gradually move them into position.
Why should I choose Invisalign?
How long have you got? The positives are plentiful! Many patients may wonder what their teeth could really look like with treatment. Here at Bromley Dental Practice, we will be able to show you how your teeth will look before you even start your treatment! With the iTero 3D scan that takes the measurements for your bespoke aligners, we can then generate an animation to show you how your teeth will appear after wearing them for 6 to 18 months. The results are always wonderful (in our humble opinion!) and we're sure you'll be pleased by what you see!
Another reason to choose Invisalign is the fact that they can barely be seen when they are being worn. Whether you are a teenager who isn't keen on the thought of braces (there's a special range for teenagers too!) or if you're an adult who feels that braces are only for kids, Invisalign in Bromley takes treatment to a new level of discretion to give you the confidence to carry on with life while wearing the aligners. What's more, you can remove them for up to 2 hours a day, as well as when you eat, so you don't have to change your diet and you can remove them whenever you need to. With treatment time finishing, as soon as 6 months for some patients, you need to be careful you don't blink and miss it!
A further benefit of Invisalign is that the aligners are difficult to break as they are clear plastic, so you shouldn't need to take much time off work or school to come and see us for emergency appointments (sorry, kids – and big kids!) You will just need to come for a checkup every 6 weeks, during which time we will also give you your next batch of aligners to take home for another 6 weeks.
So, if you would like to realign your smile, come and see us for an initial consultation and find out if Invisalign could work for you. We are ready to get going on giving you a great smile – say 'Cheese!'