Ever wanted to straighten your teeth as an adult, but don't want the inconvenience of wearing the traditional metal brace?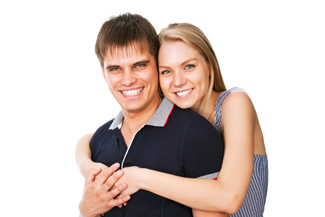 Well, now you can get straighter teeth, even past the age of 50, without needing to have metal or orthodontic braces fitted. If you have a single crooked tooth that you want to push back into line, or if there is some minor spacing between your front teeth, the use of an invisible aligner may be just the ticket to set it straight!
And at Bromley Dental Practice, our team can offer those who have mild to moderate misalignments, Invisalign in Bromley. This clear plastic aligner slots over your teeth and gently pushes them into position, helping you to get the stunning smile that you want in less time.
Want to learn more? Here, our team answers common questions that we receive about Invisalign in Bromley.
How long do invisible retainers take?
When you begin considering wearing an orthodontic tool and are given the green light by our team, one of the first questions you are most likely to have is how long does Invisalign in Bromley take?
Well, the good news is that on average, invisible aligners take between 3-6 months to work for most patients. However, several factors can impact this, such as how regularly you wear them and if you have a more complex case of dental misalignment. If you fail to keep your retainers in for the required 22 hours per day (or more depending on what our team advises), then your teeth may revert to their former positions, which will inevitably delay the treatment.
Can they correct an overbite?
Yes, they can, but it will usually depend on the severity of the condition.
If you have a mild to moderate overbite, then invisible aligners may be able to help you, but ultimately it will be a member of our team who decides if this is a suitable treatment for you.
However, our team may decide to use an invisible aligner at the end of a treatment that initially uses a standard brace, which will straighten the teeth without the aesthetic issues that come with traditional braces.
Do clear aligners hurt?
Many patients who have had both a standard brace and an invisible aligner have stated that of the two treatments, clear aligners are the more comfortable to wear in day-to-day life.
This is because they do not utilise force or pressure in the same way as standard braces and, of course, they are removable.
How often will I need to see a dentist?
With invisible aligners, you will need to see our team once every 6-8 weeks.
However, the app that accompanies this aligner allows you to send us selfies, which we can use to determine if you require an appointment with our team. This also allows our dentists to see as many patients as possible without wasting appointments.
Are clear aligners expensive?
You may be surprised at their affordability, but we cannot quote prices here!
For more information on the cost of clear aligners, contact our team for an assessment.