For those who wish that they had a straighter smile Invisalign in Bromely could be the right treatment. This treatment allows you to straighten your smile in a safe, quick and effective way. We understand that many people are unhappy with the appearance of their smile and this often comes from their smile not being straight. This treatment has been specially designed to ensure that you can enhance your smile in the most efficient way possible. Your teeth will be mapped out in their current position and then fitted with a series of aligners. These aligners are then worn in a specific order to gradually force the teeth into a straighter position. The aligners are made to be worn for most of the day only being removed for eating, drinking and oral cleaning. These aligners can fit around your life. Your smile will straighten as you go about your day to day life. This article will run through how you can maintain your smile as well as why we recommend this treatment.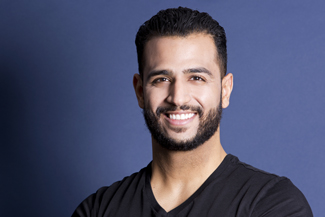 How do I maintain my smile?
After utilising the treatment of Invisalign in Bromley, you will be issued with a retainer. This will ensure that your smile stays in its new position. You can work with your dentist to ensure that the smile that you achieved during your treatment is maintained. Your dentist will have been on hand for the entirety of your dental treatment. They will be on hand to answer any queries or qualms you have and be able to support you in your endeavour to achieve a straighter and healthier looking smile. Some patients, post having their treatment opt for a teeth whitening treatment, which can give your new smile the lease of life it deserves. You should read on to the next section to see why we think you should have this treatment.
Do you recommend Invisalign?
There are many reasons why we recommend Invisalign in Bromely to our patients. A straighter smile is a healthier smile as it minimises the risk of issues such as gum disease. A straighter smile also allows you to chew and talk without hindrance. One of the reasons we recommend coming to us for this treatment is that we will always put you first. We take the time to listen to you and get to know your smile. We give you the space and time you need to ensure you get the most out of your treatment. We ensure that we are a convenient practice to access with late-night hours and lunchtime openings. Our team is friendly and caring at the same time as being highly experienced in our field. You can be assured that we utilise the most up to date technologies to enhance your experience. Many people who have had this treatment in the past, have been impressed by the results. If you think that this treatment could be for you, then you should consider getting in touch with us here at Bromley Dental Practice. We look forward to hearing from you and being able to help you on your journey to a healthier smile.