Are you currently unhappy with your smile and considering dental treatment to straighten your teeth? You may have a gap or crooked teeth which you want to correct, but are unsure of what dental treatment options are available for you. At Bromley Dental Practice, you'll be pleased to know that we offer treatments within cosmetic dentistry which aim to straighten your teeth and restore your smile.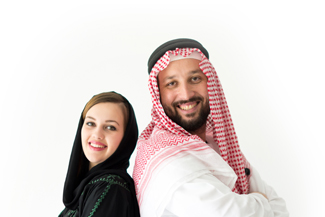 An introduction to our practice
Based in Bromley, our highly experienced team of dentists and hygienists work together to provide high quality dental care for all our patients. Specialising in cosmetic dentistry, at our surgery, Bromley Dental Practice, we are dedicated to providing bespoke dental treatments in order for you to achieve the smile you desire.
We provide cosmetic dentistry
At our dental practice we understand how important your smiles are, which is why we offer treatments in cosmetic dentistry for both children and adult patients. Led by our cosmetic dentist Zaki Bashir, our team at the surgery are highly experienced at providing cosmetic dental treatments whilst also listening to our patients in order to provide the best services available for their dental needs and to achieve their desired smile. One of the cosmetic dental treatments we offer at our practice is Invisalign in Bromley.
Invisalign in Bromley
A popular option for our adult patients, Invisalign is a highly advanced cosmetic dental treatment which makes use of 3D technology and clear aligners in order to straighten your teeth.
Unlike the traditional metal braces that many of us are used to, Invisalign in Bromley are removable, however they do need to be worn for a minimum of 20 hours a day. Throughout your treatment you will also be required to come to the practice every four to six weeks in order for us to check the progress of your teeth and give you new aligners.
So what are the benefits of Invisalign?
One of the most obvious benefits in having Invisalign treatment is that because the aligners are clear, no one will know you are undergoing dental treatment unless you tell them. As the aligners are also removable, you can take them off to eat and drink as usual, especially if you are attending a special occasion like a wedding or party. And you are also able to brush and floss your teeth as normal ensuring you maintain a good oral hygiene regime.
The aligners are also made to be comfortable when worn, and you do not need to worry about your gums or inside of your mouth becoming irritated whilst they are being worn.
Invisalign can be used to correct a number of dental issues including crooked teeth, gaps, crowded teeth and any problems with your bite. You will also find that with Invisalign the treatment time is shorter when compared to other teeth straightening treatments such as traditional metal braces.
So if you are looking to straighten your teeth, by visiting us at Bromley Dental Practice you can be confident that we will help you on your journey to achieve your desired smile.