It is only natural to want to feel confident about your smile for which straight and healthy teeth are essential factors. Orthodontics is the branch of dental care that is dedicated to correcting teeth issues through the use of dental devices to move teeth and jaws into better alignment so that they look and function better.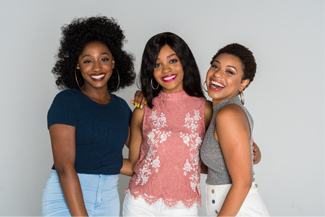 Invisalign in Bromley has joined the bouquet of orthodontic tools available to dental practitioners and offers a more modern approach to straightening teeth. Many patients have caught onto the wonderful efficiency and convenience of Invisalign in Bromley and we at Bromley Dental Practice have never been more excited about helping patients to achieve better-looking smiles.
Patients will find that Invisalign in Bromley is a particular orthodontic alternative treatment solution that offers patients more reasons to smile.
What differentiates Invisalign from traditional braces?
Device construction
In the past patients were used to metal braces that consisted of wires and brackets that were permanently (for the duration of treatment) attached to teeth. Instead of wearing this highly visible metal device, patients on the Invisalign treatment plan get to wear aligner-like trays that are inserted onto teeth.
These aligner trays are made from medical grade, transparent plastic. Our dental practitioner will determine how many trays are required for the treatment to produce desired results and patients will then have to make sure they wear the trays as instructed by our dental practitioner.
How the aligners work
On the traditional braces treatment plan, a dentist is required to manually adjust the braces periodically to shift teeth. This is no longer required using the clear aligner system. The aligners are made from intuitive dental material. Each aligner is custom made to fit each patient, and each change in aligner gradually and comfortably moves teeth into the desired position.
What many patients find most remarkable about the aligner system is that they are easily removable. Thanks to this outstanding feature, patients no longer have to make personal sacrifices when receiving orthodontic treatment. Patients will find that:
There are no food restrictions as aligners are removed at mealtimes.
Oral hygiene is made easier as brushing and flossing can be done as normal. The aligners are cleaned separately using a dentist-approved product.
Seeing that the aligners are made of clear plastic material, they are barely distinguishable by others when worn.
The aligners are relatively more comfortable to wear as there are no metal parts poking into gums and cheeks.
A number of orthodontic issues can be resolved using the aligners from crooked teeth to malocclusions.
While there are many advantages to the aligners being removable, it is in the patient's own interest to ensure that these are worn as instructed for a minimum of 20 to 22 hours a day.
While most patients know that straightening crooked teeth is effective in improving the look of smiles, there are lesser-known benefits to appreciate too. Correctly aligned teeth reduce the stress placed on teeth due to excessive wear and tear and contributes to improved overall health. Why not contact us at Bromley Dental Practice for high-quality orthodontics and exceptional dental care.