When you have a treatment with the cosmetic dentist in Bromley, you might be surprised at the overall impact of your procedure. No work that you have exists in isolation. This is why cosmetic treatments are often linked to health benefits for the teeth.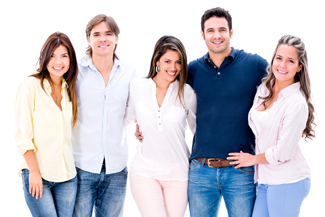 How are health and beauty linked?
Healthy teeth are the foundation of any beautiful smile. It is also important for you to have whole, clean teeth before the start of any treatment to improve the aesthetics. The cosmetic dentist in Bromley will assess your teeth before making a start on any work. If you need preparatory work before any beauty treatments can begin, you can see this as an opportunity to ensure that you have a beautiful smile right down to the roots.
Added health benefits
The link between health and beauty does not end there. The cosmetic dentist in Bromley is focused on the outward appearance of your teeth. In the back of their mind, however, are the bonus benefits that many people see when they have some of the cosmetic treatments on offer.
For example, replacing missing teeth can benefit the whole smile in many ways. Dental implants stimulate the jaw to prevent bone loss, help to prevent teeth from shifting due to gaps and make toothcare easier. These are just a few of the benefits that you can experience due to a single treatment. Many of our other offerings come with added extra health support. Just ask your cosmetic dentist in Bromley if you are curious about the effects you could see.
Helping you prioritise your dental health
We all have at least some idea of our obligations towards our dental health. However, people still neglect their smiles and skimp on cleaning procedures. If this applies to you, don't worry. At Bromley Dental Practice, we know that it's hard to give enough energy to all of the things jostling for position at the top of your to-do list. Sometimes it's a matter of motivation. When you visit the cosmetic dentist in Bromley, you are investing time and money into your smile. These things should be sufficient to keep you motivated when it comes to oral hygiene.