When you have a missing tooth, you may have looked into having it fixed or restored in some way.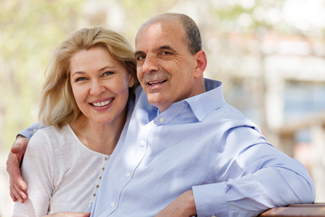 Of course, the regular options involving fitted bridges or even dentures if you have multiple teeth missing can be appealing and may have been the first options that sprung to your mind.
However, fitted bridges can put additional pressure onto the teeth they are attached to and, as you may have heard, dentures can move and wiggle, causing sore spots and ulcers to form along your gums. Oh, dear!
Luckily, in the last 10 years, a new restorative procedure has arisen and now, you may want to consider oral implants as a restorative treatment.
Our team at Bromley Dental Practice has helped many patients to restore their smiles using dental implants in Bromley and now, we can help you too! Affixed to your jaw, these prosthetic teeth will not move, allowing you to bite into food with full strength and chew without concerns relating to movement. They also look just like your natural teeth too! What more could you want from a restorative procedure?
But you may have heard some myths about dental implants in Bromley and here, our team debunk the most common 5 that we hear. Enjoy!
Implants are for young people
If you are in good health and have a high level of oral hygiene, then there is no upper age limit on our dental implants in Bromley!
In fact, to have the regular endosteal variety fitted, you need to have a strong jaw and healthy gum tissue. If you have these and don't have any degenerative bone disorders, then it's highly likely that you will be suitable for implants.
Getting implants is uncomfortable
No, it isn't.
Firstly, our team at Bromley Dental will ensure that the area around where the implant is to be fitted is numbed before beginning the process, so you won't feel a thing.
Secondly, although we cannot specify on any individuals discomfort levels, we have been told that once the numbing agents have worn off, the sensation is similar to an extraction and as such, it should be controllable with over the counter pain relief.
The surgery is risky
As there is no general anaesthetic involved, the risks associated with this surgery are minimal.
You will be awake for the entire procedure and, of course, the environment it is performed in will be completely sterilized.
They will fall out
It is highly unlikely that your implants will fall out.
However, if after a few weeks post-fitting you notice a sensation of movement related to your implants, contact our team for an urgent assessment. Early intervention may make the difference between you keeping or losing an implant.
Implants are too expensive for general people to afford
At Bromley Dental, we know money doesn't grow on trees.
And as such, we are able to offer suitable patients financing options, which can help break down the finished cost of any cosmetic procedure into affordable, monthly instalments.