Tooth loss is rarely something people want to go through. Whether you are 17 or 70, losing one tooth or multiple teeth can be depressing, causing many people to stop smiling as often as they used to.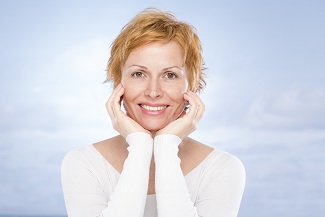 With all the numerous health benefits associated with smiling, this can be very bad!
Of course, there are solutions to missing teeth; dentures are a mainstay in dentistry, along with fitted bridges. However, both dentures and bridges can move, even with the strongest dental adhesive, creating a less than desirable alternative to having a gap. Also, they often lack bite and can cause difficulties with eating harder foods. Not exactly a great solution!
Luckily, there is an answer. Unless you have been living on a desert island, it is likely that you have heard about oral implants. Fitted to your jaw, implants are a synthetic root for prosthetic teeth, meaning that when you bite into an apple, you won't be worried about movement!
At Bromley Dental Practice, we are experts at fitting dental implants in Bromley and can help you regain the smile and bite strength that you deserve. We have fitted many patients with implants and have seen their confidence, oral health and well-being improve dramatically. What have you got to lose?
But why should you choose dental implants in Bromley?
Security
As already mentioned, dental implants in Bromley have the added advantage of being fitted in place.
Once your false tooth or teeth are attached, there will be no movement or rubbing against the gums. No movement means more security, allowing you to laugh, smile and eat without a care in the world!
Hygiene
Gaps in your teeth can act like magnets for plaque and bacteria.
If you have a large area of missing teeth, it is likely that you are not brushing that spot correctly, allowing decay-causing bacteria to accumulate. Implants will fill these gaps securely, and stop plaque building up, leading to an overall healthier mouth! Perfect!
Improved speech
Having something loose in your mouth can cause havoc with your speech. In a similar fashion, gaps in your teeth allow your tongue to move in an unreserved way, creating an identical issue with speaking clearly.
Implants will prevent unwanted tongue movement and, with the additional security of implants, you won't need to pull odd facial expressions to hold your dentures or bridges in place; what a relief!
Better health
Our teeth are essential for the biting, chewing and grinding of food; like a machine, if there is a cog or spring missing, the machine cannot function correctly.
It is the same for our teeth; if we have one or even a couple missing, we are unable to chew correctly, causing issues with digestion and absorption of nutrients. Having gap-free, secure teeth allows us to chew properly, creating both better digestion and overall health.
Confidence!
No pulling odd faces, no worries about movement or looseness; the main benefit of oral implants is confidence! What more could you want?