While it may seem obvious, when you look good – you feel good.
In modern-day society, with images of flawless celebrities and other famous people being constantly imposed into our lives, it can feel difficult to be positive about how we look.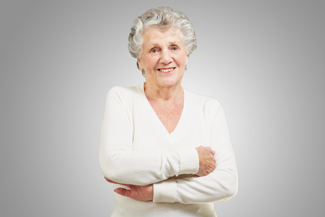 However, this can be made worse if you are an adult who, through either illness, neglect or injury, has gaps in your smile.
It can be difficult to feel confident when your smile shows off any flaws in your teeth, but when you have spaces in between teeth, it is practically impossible. While you could approach your dentist about having dentures or bridges fitted to boost your confidence, this can often cause issues with correct fitting and may even lead to painful rubbing against your gums.
Not to worry, there is an answer! At Bromley Dental Practice, we can offer you a more permanent solution to those gaps in your smile, without looking fake, and without the worry of movement. Dental implants in Bromley are a fantastic way to boost your confidence and improve your smile, and will not cause painful sores on your gums. Brilliant!
But what are some of the other advantages to dental implants in Bromley? Read on to find out.
Improved speech
Gaps in your smile causes numerous issues that go far beyond aesthetic appearances.
One of the key advantages of having dental implants in Bromley is improved speech. As your teeth are responsible for holding your tongue in place, losing them can cause problems with pronunciation and inflection.
Having an immovable set of teeth attached to your jaw will restore your speech to its former glory, allowing you to laugh and sing without mispronunciation or lisp.
Stronger bite
A major disadvantage of dentures is that, no matter how strong your dental adhesive is, there is often some strength lacking in your bite.
Implants not only bite like natural teeth but actually feel like natural teeth too, allowing you to accurately judge how much force is needed to bite into food. Brilliant!
Better digestion
When there are gaps in your teeth, you are more likely to swallow large pieces of food. While this may not seem like an issue, it can lead to digestive issues such as excess stomach acid, indigestion, and heartburn. Yikes!
Implants will provide you with the correct support to break down your food into smaller chunks, alleviating any gastrointestinal issues.
 Long-lasting
One of the best things about oral implants is their longevity.
With correct oral hygiene, regular dental check-ups and healthy lifestyle choices, your new oral implants can last upwards of forty years! Now that's a worthwhile investment in your smile!
Easy aftercare
Another appeal of implants is the simple after-care.
No need to purchase expensive adhesives or invest in 3 different types of toothbrushes; just brush, floss and rinse like you normally would and your implants should last you a long time. Also, make sure that you attend your check-ups with our team at Bromley Dental Practice bi-annually.