People are unaware of the many health benefits associated with restoring a lost tooth or missing teeth. In Bromley, dental implants are an effective tooth restoration treatment which should not be overlooked.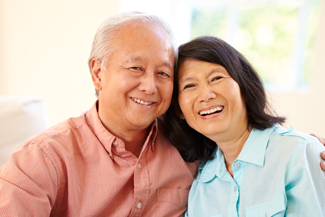 Health issues associated with missing teeth
At Bromley Dental Practice we are happy to discuss the importance of restoring a full set of teeth with the use of dental implants. Missing teeth can lead to gum disease, jawbone degeneration and in some extreme cases, they can cause facial muscles to drop causing a look of premature ageing. Also, depending on which teeth are missing, this can cause difficulties eating or even create speech impediments.
What is the dental implant process?
In Bromley, dental implants are fitted during minor surgery. Tiny screws are inserted into the jawbone, which after a short period of healing (depending on the initial strength of the jawbone), the screws fuse together with the bone to make this treatment one of the more solid and stable tooth restoration treatments available. It is a permanent fixture so after the replacement tooth is attached to the screw, it is basically there for many, many years. There is no need to remove it at all. It is designed to mimic a real tooth and that is exactly how it should be treated.
Sounds daunting?
It's not. Before we even consider dental implants in Bromley we can go through every aspect of the treatment, we can alleviate your fears and concerns and run you through how the dental implant process works step by step. We can also discuss the form of sedatives you may wish to take if required.
How many teeth can be replaced
Dental implants in Bromley have been used to restore one tooth to a whole arch or even a complete set of teeth. During your initial appointment, we can ascertain how many screws will need to be inserted to give you back a full and broad smile.
Your dental implants in Bromley will require the same care and attention you give your real teeth so it is recommended that a continued good oral hygiene routine is maintained for you and your new smile.