Getting dental implants in Bromley with us at Bromley Dental Practice means you will be getting replacement teeth that are the best dentistry has to offer in terms of restorations.
What you want if you need to get one, a few or all of your teeth replaced is new teeth that behave as well as the ones you have just lost. You also want as little hassle as possible when it comes to looking after them, and the knowledge that you, and only you, will know that these are not your original teeth.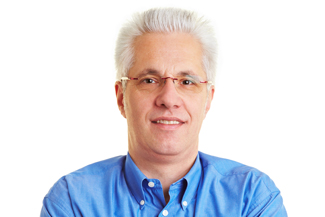 Be in safe hands
When you come to us for dental implants in Bromley, you are in very safe hands indeed. Our visiting implant surgeon, Michel Heidweiller, has been a dentist for more than 30 years, working with dental implants for the last 25 years and has placed way more than 3,000 implants. Choose Bromley Dental Practice for dental implants in Bromley and you are choosing a top-drawer experience.
What about pain?
It is a myth that dental implant surgery is painful to go through. Firstly, the implants go into the jawbone, where there are very few nerves with which to transmit pain signals. We also make sure that the whole area is completely numb with a local anaesthetic before we start work on you. We appreciate that it's not just pain that makes getting dental implants a challenge if you are a nervous patient. That's why we can also offer you sedation, which acts to deeply relax you, along with being numb.
When you leave, we send you off with painkillers and suggest that you also take anti-inflammatories, so the few days after implant surgery are easy to get through.
What about maintenance?
Taking care of your dental implants could not be easier. You just need to treat them as you would your own precious natural teeth. Dental implants need to be brushed and flossed twice a day to remove plaque. Regular visits to the hygienist for a deep clean are also vital. If you do all that, you can expect your implants to last a very long time.