Welcome to Bromley Dental Practice, where we transform smiles every day with dental implants in Bromley. Dental implants are a fantastic solution for those who have lost a tooth or several teeth, and they are becoming increasingly popular for their natural appearance and long-lasting benefits. At Bromley Dental Practice, we're proud to offer this advanced treatment, helping individuals regain their confidence with a smile that looks and feels just like the real thing. The journey to a complete, healthy smile isn't as daunting as you might think. We'll be with you at every step, ensuring your comfort and satisfaction. So, if you're seeking to bridge the gap in your smile, Bromley is the place to be for top-notch dental implants.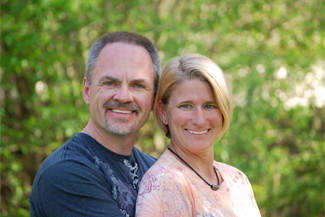 Understanding Dental Implants
Dental implants are small titanium posts that are surgically placed into the jawbone where teeth are missing. They act as tooth root substitutes and, over time, the bone integrates with the metal, creating a strong foundation for artificial teeth. At Bromley Dental Practice, we offer dental implants that not only replace the missing teeth but also preserve facial structure, preventing the bone deterioration that occurs when teeth are lost. Dental implants also help to maintain the integrity of your facial features and improve your ability to eat, speak, and smile with confidence. The natural look and comfort of dental implants have made them the gold standard for tooth replacement.
The Process of Getting Dental Implants at Bromley Dental Practice
At Bromley Dental Practice, our process for dental implants is meticulously planned and executed. Initially, we'll conduct a comprehensive examination to assess your oral health and devise a bespoke treatment plan. Post this; the dental implants are surgically placed into the jawbone. After a healing period, during which the implants integrate with the bone, we attach an extension followed by a custom-made crown. Our highly skilled team ensures the entire process is comfortable and seamless. We use cutting-edge technology, and our expertise in dental implants in Bromley guarantees high-quality, long-lasting results. Choosing Bromley Dental Practice for your implants is choosing a dedicated team passionate about creating beautiful smiles.
Benefits of Choosing Dental Implants in Bromley
The benefits of choosing dental implants in Bromley extend beyond aesthetics. Certainly, they provide a lifelike replacement that closely resembles a natural tooth in appearance, but they also offer significant health benefits. Dental implants help preserve your facial structure, maintain alignment of surrounding teeth, and prevent bone loss. They offer the stability needed to eat, speak and smile with confidence. Unlike dentures, they don't slip or shift, providing stability without affecting neighbouring teeth. At Bromley Dental Practice, we provide dental implants that are designed to last a lifetime, making them not just a temporary fix but a long-term solution. In essence, choosing dental implants in Bromley translates to choosing a healthier, happier smile.
Why Bromley Dental Practice for Your Dental Implants?
Choosing Bromley Dental Practice for your dental implants means entrusting your smile to a team of highly skilled and experienced professionals. We pride ourselves on our personalised approach and exceptional patient care. We use only top-quality materials, and our cutting-edge technology ensures precise placement and optimal results. Our commitment to the highest standards of dentistry, combined with our warm and welcoming environment, makes us the first choice for dental implants in Bromley. From your initial consultation through to aftercare, we ensure a seamless, comfortable journey towards your new smile. Your satisfaction is our ultimate reward, and we're passionate about creating healthy, beautiful smiles that last a lifetime.