When you are looking for a way to straighten your teeth as an adult, you may think that the only option open to you is a metal or orthodontic brace.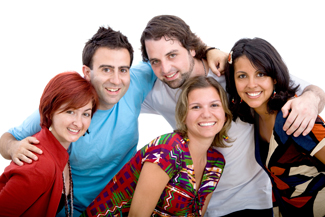 Luckily as orthodontic technologies have advanced, braces and aligners have been designed to be more visually discrete, thus making them more appealing to adults and teenagers. And of course, as 3-D printing technologies have advanced, these once expensive aligners have dropped in price and are more affordable for everyday people.
At Bromley Dental, we are proud to be able to offer our patients invisible aligners. One of our more popular aligners is Invisalign in Bromley, which as the name suggests, is invisible and able to move your teeth with the precision and speed of a regular brace. Perfect!
Have some questions about Invisalign in Bromley? Read on for the answers to common FAQs.
How does the aligner work?
Invisalign in Bromley works via its custom-fitted design and in part due to its material.
As part of the fitting, our team will take a scan of your teeth and with computer software, we will plan how your teeth will move.
And so, when the aligner is in your mouth, its shape and flexible but firm material push your teeth into the desired position without the need for wires or tightening.
Are there food restrictions?
No there aren't!
As you can remove this aligner to eat food, you won't need to avoid foods like corn on the cob and can continue to eat a healthy diet. Just make sure that once you have finished eating before you put the aligners back into your mouth that you give your teeth a quick scrub with a toothbrush to remove any debris.
Can I take them out whenever I want?
Technically, you can but we will usually advise against it.
For an invisible aligner to be effective, you need to wear it for 22 hours per day and while you can take them out to eat, you will need to put them back in afterwards.
Failure to do so can result in a longer treatment time and potential reversion of your teeth to their former positions. So, keep the aligners in your mouth for the time spans set down by our team!
How long will I need to wear them?
To see a change in your smile, per day you will need to wear them for at least 22 hours.
However, the length of your treatment can only be determined by our team following an assessment and will vary based on the severity of your misalignment. Get in touch for more information about personalised time frames.
How do I keep them clean and functional?
Just rinse them daily under a cold tap and gently brush any debris away with a toothbrush. Do not use hot water, as it can cause the plastic to warp. To keep your aligners in good shape, keep them in the carry case supplied when they are not in your mouth.