In adult life, both professionally and personally, people will judge you on your appearance or, more specifically, your smile. This means if there is misalignment, spacing or overcrowding, this can lead to insecurities around showing off your pearly whites.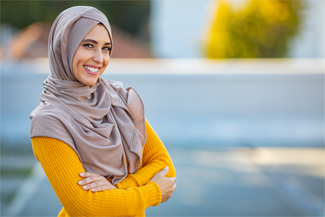 You may have concerns that the only way to straighten your smile in your adult life effectively will be to use a fitted metal brace, which is unlikely to reduce any insecurities that you may have. However, there is now an option of using an invisible aligner for many adults who are looking for a more simplistic way to straighten their teeth.
At Bromley Dental Practice, we are always happy to talk to our patients about the possibility of using Invisalign in Bromley: a clear aligner that can be moulded to the shape of your teeth; it certainly offers a simplistic alternative to braces while also being visually discreet.
Are you curious to know more about Invisalign in Bromley? Read on for our team's answers to common queries that we receive from our patients about this aligner.
Are aligners better than braces?
Aligners can certainly seem better than braces, especially if you are looking for an option that is visually discreet. However, one thing that our team will have to consider when assessing you for Invisalign in Bromley is the complexity of your misalignment. If it is mild to moderate, then we will certainly begin planning for you to wear this invisible aligner. If it is more complicated and involves the movement of molar teeth, then you will likely require a fitted brace.
Will they take longer to straighten my teeth?
On average, invisible aligners take between 3 to 6 months to straighten teeth. In adult patients, fitted braces usually take between 12 to 36 months to straighten teeth. So, there is an obvious time advantage with invisible aligners. Remember, however, that your suitability for these aligners depends on the complexity of your misalignment.
How often will I need checkups?
You will need to see our team at Bromley Dental Practice on average every 6 to 8 weeks while using clear aligners. There is an app that can be downloaded on smartphones, which will enable our team to assess the progress of this aligner from selfies that you send to us once a week; this can also reduce the time needed in the surgery.
Can they correct an overbite?
Invisible aligners can indeed correct overbites, underbites and crossbites, as well as issues with overcrowding, spacing and general misalignment. They can help with minor issues related to protrusions too. But remember, whether you can use an invisible aligner will depend on the severity of the overbite and any associated complexities..
Are they expensive?
Our team at Bromley Dental Practice can offer suitable patients financing options to help them cover the costs associated with invisible aligners. That way, patients can get the straighter smile they want without having to worry about their monthly budgets. So, no, invisible aligners are not expensive and can be fitted into your budget with ease.