At Bromley Dental Practice we go the extra step with restorative dentistry and offer dental implants in Bromley. So, we can replace teeth that have been lost perhaps decades ago!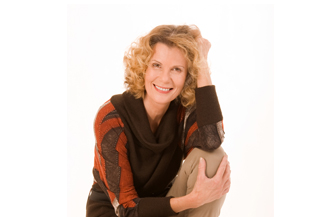 Dental implants are becoming more and more popular at our clinic; public initial scepticism seems to be fading as oral implants become more common and those that have had them already readily spread the word about what it is like to live with an immobilized prosthetic.
Across the practice we have a great deal of experience and a substantial portfolio of past successful implantations. We aim to provide the highest standard of care to our local community.
What are dental implants?
The dental implants we use in our clinic are a three-part system. The implant itself is a small titanium rod with a slightly tapered side when fully integrated into the jaw. The titanium implant is not visible as it is completely beneath the gum line. Attached to the implant is the connector, which is a two-sided component, allowing the semi-permanent attachment of an oral prosthetic to the titanium implant. This prosthetic could be a single tooth similar to a porcelain crown; alternatively, a pair of implants can be used to hold a bridge in place independently of any adjacent healthy teeth.
Five implants spread equally out across the arch of the mouth is considered sufficient to immobilise a full set of dentures. This has the advantage of supporting the denture and preventing it from moving therefore eliminating the chance of sores forming. Once a denture is immobile in such a way, it can no longer be removed for cleaning or overnight soaking, making the patient return to a twice-daily brushing routine for many patients. This is seen as a big improvement and a return to an earlier time when they used to regularly brush their natural teeth. It also makes their dentures feel more like a part of the patient's body. And many patients also feel confident when it comes to consuming hard foods, laughing and talking without the concern of dentures coming loose.
Can I get oral implants?
Most people are suitable for receiving dental implants in Bromley but there are some counter-indicated conditions. For instance, special operations will have to be enacted if you are on blood thinners or have a transmissible blood disorder. There are conditions that will affect the overall treatment time as the integration of an implant into the jaw and this is dependent on the patient's rate of bone growth; if you have a condition that reduces your rate of bone growth or bone density, implantation becomes more challenging but you would have to discuss your personal situation with our dentists in order to get a definitive answer. If you are curious about dental implants in Bromley for yourself or a loved one, please feel free to get in contact with the clinic and we will be happy to advise you further. We are happy to take queries by phone or by email.