You might be looking for a dentist who is able to provide treatment with Invisalign in Bromley, and that search has led you to find us, Bromley Dental Practice. For those who have problems with gaps between their teeth, Invisalign in Bromley is one of the possible options which can be used to help. However, did you know that these clear aligners can be used for more than closing gaps between teeth?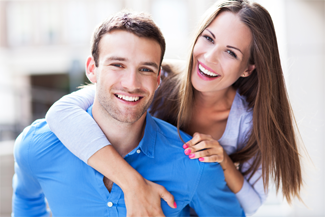 Maybe you have seen an advert online which shows you a 'before' and 'after' of someone's smile around treatment with Invisalign in Bromley, and that has resonated with you due to gaps in your teeth. If that is the case for you, then we would be delighted to welcome you into our practice to examine your mouth and teeth in person and have a discussion with you about your goals and treatment options.
It is crucial to note that sometimes Invisalign clear aligners may be unsuited to your needs, or there may be other options which could work better for your personal circumstances, health or goals. When we see you for your consultation, this is something which we can discuss with you and direct you for further appointments where needed.
What kinds of problems can be treated with Invisalign?
There are several dental problems which can be addressed through the use of Invisalign in Bromley. As previously mentioned, if you have gaps in your teeth these clear aligners can help to close those gaps over the course of your treatment. Gap closing, however, is not the only issue which Invisalign can help with. Perhaps you don't have gaps at all, and instead you are dealing with the issues that come with overcrowded teeth. If this is you, then feel encouraged! Invisalign aligners could help you too. In fact, this clear aligner system can help address problems with the bite as well (you may have heard of overbite or underbite) or to straighten crooked teeth.
It is important to consult with our dentist about your personal needs and goals to determine your course of treatment going forwards, and if we recommend Invisalign to you then we will be able to give you an idea of how long your treatment period should last and what you can expect from your future smile (should you undergo treatment as instructed).
What does the Invisalign system look like?
If you are not familiar with the Invisalign clear aligner system, then here is an outline of what can generally be expected from treatment with Invisalign here at Bromley Dental Practice. The first step is of course for us to recommend Invisalign as your course of treatment, and we will examine your mouth and teeth and may use diagnostic tools such as X-rays, photographs, or digital scanning to help us get an accurate picture of the overall health of your mouth and teeth. Impressions of your teeth would be taken (either with an impression kit or a scanner) to send off to a dental lab where your aligners will be made. The Invisalign system utilises a series of aligners which differ and in doing so progressively move your teeth towards their end position.
The aligners used are clear (making them almost invisible) and removable (meaning you can continue to eat, drink, clean and floss as you would normally do). Treatment times vary from patient to patient in line with the severity of the dental problem being addressed, but on average treatment takes between 6 and 24 months.