The impact of a smile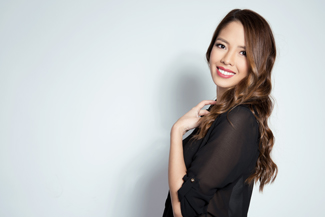 When looking in the mirror or taking a quick glance on our phone, we always want to see a smile that we are proud of and happy to show off. Unfortunately, this is not always the case for some and hiding behind our masks has never been easier.
A smile can be so important as it can lighten up a face creating a warm glow to the facial features. Or, it can create a kindness to the eyes that affects another person's day and not just our own. Whilst, in everyday life, a smile can be brushed off as just another facial expression, the overall impact of that smile is of great significance which is why we, at Bromley Dental Practice, want to help you achieve a smile you can be proud of. This is where Invisalign in Bromley can help.
Straightening your smile as an adult
Whether in our teens or fully emerged in adulthood, our appearance carries great importance and is, in most cases, something that we take great pride in. Whilst we all do not love every aspect of our body, it is important to know that, when it comes to straightening your smile, you can do so without hiding behind camera filters or a mask! Invisalign in Bromley is an excellent way to realign the smile whilst allowing you to go about your everyday life.
So what are they and how do we start?
The most efficient way to describe Invisalign in Bromley: clear, removable aligners. It may sound simple but the treatment is highly effective and works with you, the patient, to fit into your everyday life seamlessly.
The first thing that will happen when looking to straighten your smile will be a friendly consultation with our dental team at Bromley Dental Practice. Whilst discussing your end goal, we will take a look at your smile and help ensure that the treatment plan is the right option for you. We are not here to put you off, but rather guide you and work with you to achieve your goals. After all, we are a team when it comes to your dental care.
During your consultation, we will take a series of digital scans and x-rays which will then help create your custom-made aligners. Each aligner made will be slightly different as they will be worn in stages and changed as the teeth shift placement. Using pressure points in certain areas, these aligners push the teeth gently but efficiently into a new position. Therefore, following the treatment plan is of great importance to gain the desired results.
What happens once the treatment is over?
Once the treatment process is over and the desired result is finally shining through your beautiful smile, we would want to ensure that the hard work is maintained. For this reason, a final retainer will need to be worn ongoing to stop the teeth from shifting back to their original positions. Just like earlier, this retainer will hardly be noticeable either so, finally, smiling brightly will not be an issue and can be done with confidence.