If you're looking to perfect your smile or even some more serious malocclusion issues that you might have with your bite, then using a teeth straightening device such as Invisalign in Bromley is perhaps the most convenient solution for teenagers and adults alike.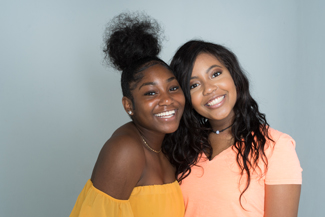 This clear, plastic aligner simply fits over teeth and is worn for at least 22 hours each day for a number of weeks, before you change it to the next aligner which will be a slight adjustment from the previous one. Over the course of several months, your teeth will be gently pushed into their correct alignment and you can begin to enjoy that beautiful smile that you have always dreamed of having.
It is important to understand the advantages and any potential pitfalls that you might experience should you choose this treatment option to straighten your teeth, so by examining some of the features of Invisalign in Bromley and discussing your situation with your dentist, you will be able to make a more informed choice regarding your health and your lifestyle choices.
Many working adults find that wearing traditional braces can have a severe impact on their self- esteem and professional outlook. There may be some bias within the community where in some roles professionals need to look their best, but in many cases the biggest issue lies in a person's self-esteem.
For someone to feel confident throughout their teeth-straightening journey, their device needs to be discreet and convenient. Invisalign in Bromley provides both of these features and as such, is a popular option for most.
Why is this treatment so convenient?
Having clear aligners works for you in many ways. There are no restrictions as to what you are allowed to eat because you simply remove them during meal times. It is important to brush and floss your teeth before you replace them to ensure a healthy smile, but you are free to do this as often as you wish to, whilst ensuring that you keep wearing your aligners for the prescribed 22 hours each day.
Rather than needing to visit your dentist every few weeks for an adjustment, you can set up an agreement with your oral healthcare professional that ensures this treatment plan works for you. We can monitor your progress remotely and you can simply pick up any new aligners that you need in bulk, allowing you more free time for yourself.
We are available for you whenever you need any questions answered and to alleviate any concerns that you might have and we do suggest that you make an appointment with us every few months, so that we can be sure that the treatment process is going as planned.
At the end of your treatment, expect to wear a retainer for some time, this will hold your newly aligned teeth in place. Your ligaments need to relax into this position otherwise they will snap back and your investment in time and money may unfortunately be lost.
Your dentist will talk you through your expected treatment plan and subsequent time frame when you begin your teeth-straightening experience.