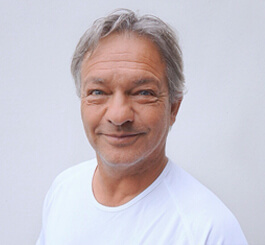 Michel Heidweiller DRS
Implant Dentist
Tandarts Amsterdam 1986
GDC No. 61400
Michel is know for being an extremely experienced implant dentist.
Following a BSc in Bio-Chemistry at Rutgers University, New Jersey, Michel went on to complete a degree in Dentistry at the Vrije University of Amsterdam, Netherlands, and graduated in 1985. His special interest throughout his years of study, has always been in the field of oral bone and tissue. He worked as an apprentice alongside Dr G de Lange, a ground-breaking researcher of cell biology as related to implants.
Michel continued his post graduate education at such renowned academic centres as UCLA California, and the University of Berne in Switzerland at a time when implantology and periodontology were fast developing throughout the '80s, and he received recognition for his work as a dentist with special interest in implantology in the'90s. He has been practicing in this field of dentistry ever since and has placed well over 3000 implants. His principal dental practice is located in Lavagna, Italy.